Only 5-minute walk from Kokusai Dori, the heaven of shopping...!!!
KARIYUSHI LCH.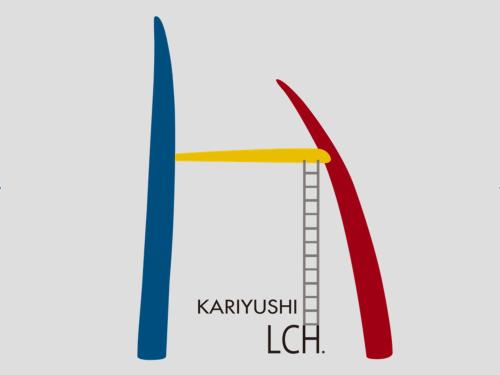 KARIYUSHI LCH. is a group of 3 facilities in total, located at the Izumisaki area of Naha city. LCH is a new category of "Vacation Style Hotel" based on the concept of "LOHAS", "CLEANLINESS", "HAPPY". Kokusai Dori, Naha Prefectural Government Office etc are within 5 minutes on foot, Yui Rail Asahihashi Station is just a 3-minute walk away.

The main building LCH. IZUMIZAKI is just in front of the prefectural government office. Behind we have LCH. 2nd IZUMIZAKI, the annex building, The newest KARIYUSHI LCH. PREMIUM is also nearby which has started in April 2016. We are aiming for environmentally friendly hotel. Since there are different features, please visit each property page for details.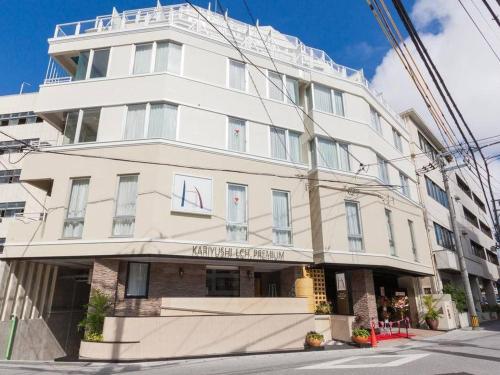 Kariyushi LCH. Premium
Kariyushi LCH. Premium which was open in April 2016 aims to provide environmentally friendly accommodation space. Its location is a little out from downtown at a safe area where you can find people around 24 hours, so even first time Okinawa visitors can rest assured. Kokusai-dori, Okinawa prefectural government office and the Naha city hall are all close by 2-5 minutes on foot. Naha Bus Terminal, YuiRail Asahibashi Station and Kenchomae station are also all within 3-5 minutes on foot, so you can easily access to farther sightseeing spots such as Shuri Castle and T Galleria DFS by Okinawa as well.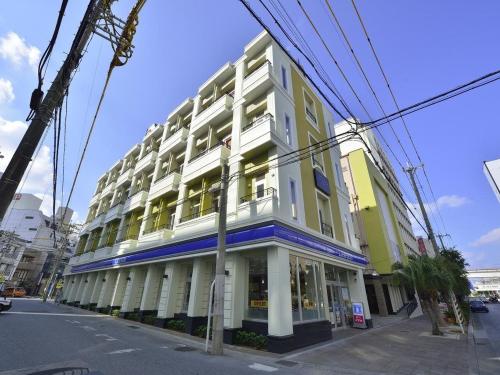 KARIYUSHI LCH. IZUMIZAKI
A new concept of clean, simple vacation style hotel located in Naha city. We have Convenience Store Lawson on our 1st floor. It is a few minutes walk away from the bustling downtown. Here people pass by 24 hours, so it is a safe area convenient for first time visitors as well. We are only 2-5 minutes walk from Kokusai-dori, Naha City Hall, Naha Bus Terminal, Yui Rail Asahibashi Station and Kenchomae Station. Being and Shuri castle and DFS Galleria It is also very convenient for accessing sightseeing spots in distant eyes.
EXES Hotels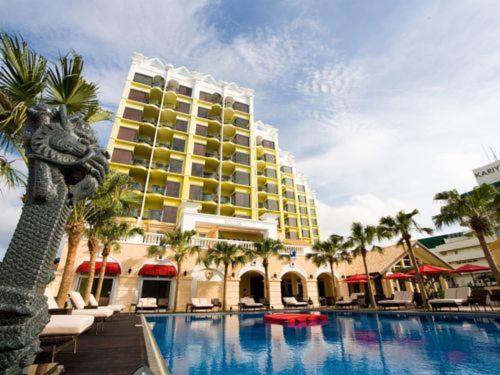 If you're looking for fun sea-sport entertainments and convenient access from the airport, Spa Resort EXES is your choice. This hotel is located in the mid-northern area of Okinawa Main Island close to a number of famous beaches.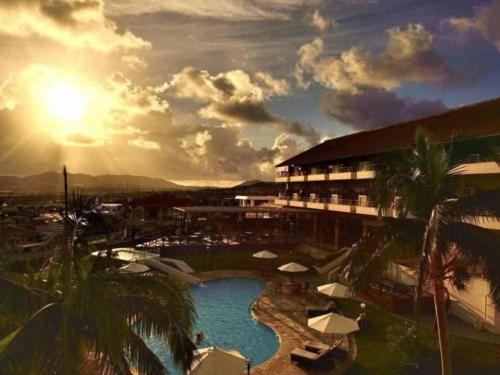 Get a more surreal experience at EXES Ishigakijima located at the Ishigakijima Island, far away from the cities and a place famous for its delicious beef.
Kariyushi Hotels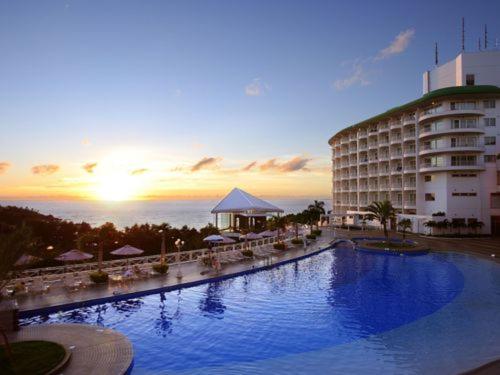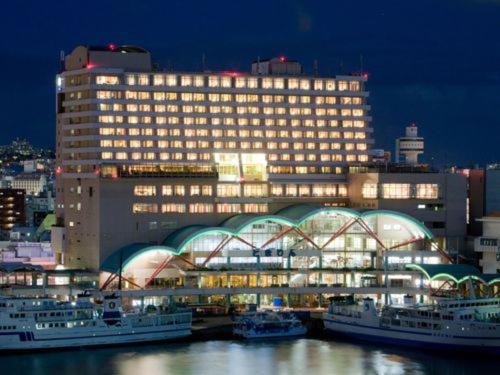 Okinawa Kariyushi Urban Resort Naha
Where the blessing of the ocean meets the city! This resort is located at a port where you can find entertainments from both urban area and nature.